Mechanical 3D Modeling - Mechanical 3D Design
We have modeled customer's product shape in 3D CAD format, it can easily be updated or used to generate rapid prototypes of new designs. Tooling and injection mold design can also be implemented more rapidly.
Precision and accuracy from start to finish mean less waste and higher efficiencies. Take your venture to its lean extreme with MDS Engineering' better, faster and more cost-effective strategies. MDS Engineering will capture a part, define it and create a quality process through tool design, build and qualification.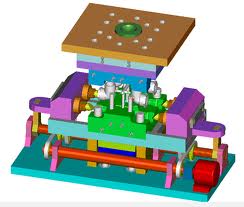 Get your products to market more rapidly and efficiently by digitizing clay models, prototypes or existing products.
Mechanical CAD-CAM :
· Conceptual And Product Design & Product Development
· Forging & Casting Components
· Plastic and Prototyping Components
· Mechanical and Device Components

We offer our mechanical 3D modeling services in the following areas:
· 3D solid modeling
· Assemblies
· Drafting